Software
After many years of experience in SEO and marketing, we've gained valuable insights into what it takes to succeed in the world of digital marketing. We understand that automation is a key component of any successful SEO strategy, which is why we've decided to offer some of our in-house software for sale. Our software is the result of countless hours of development and refinement, and we're excited to share it with you at a fraction of the cost it took us to create it.
However, we want to be clear that automation alone isn't enough to guarantee success. It's important to use the right tools properly and to understand how to leverage them to get the best possible results. If you don't know how to use automation tools effectively, you could actually end up harming your SEO rankings. That's why we've made it a priority to not only create powerful software, but also to provide support and guidance to our customers. We want to ensure that you're using our tools in the best possible way to achieve your goals.
We're confident in the quality of our software and stand behind it with a 30-day money-back guarantee. We also offer free updates for life, so you can be sure that you're always using the most up-to-date and effective tools. Additionally, we're always open to feedback and suggestions for how we can improve our software. If you have any ideas or requests, please don't hesitate to reach out to us. We're committed to providing the best possible service and support to our customers.
CISS Crawler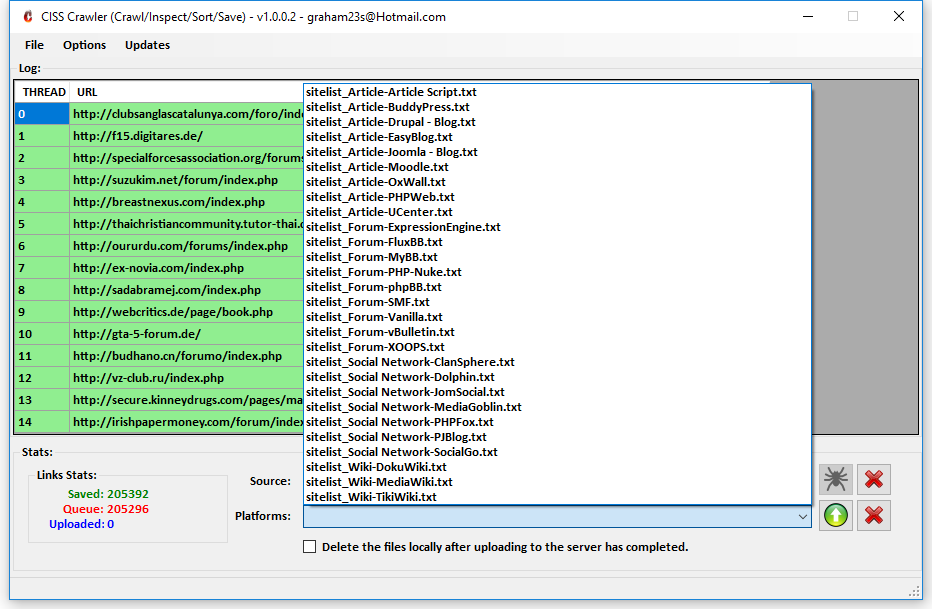 ---
CISS stands for crawl, inspect, sort & save, we use this tool to crawl lists of links to find contextual and non-contextual links to use primarily in the GSA Search Engine Ranker software.
It is not just a crawler, it will save those links into individual platforms as well as the option of uploading these links into a MYSQL database, this is so the GSA Search Engine Ranker software can then be fed those links back in on the fly so it is essentially link building in a continuous loop.
The software comes with an additional .php and .sql files to upload the URLs directly in to your database. We will install these for you free of charge.
GM Project Creator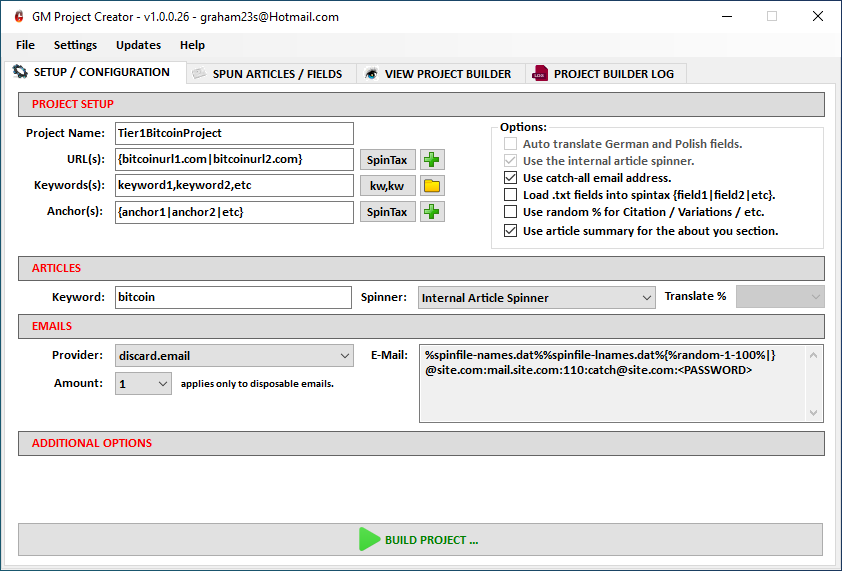 ---
Our GM Project Creator software is designed to make creating your GSA search engine ranker projects a breeze! with a few clicks you can have sourced article content ready in a few seconds (it will also be spun!) then quickly export into your GSA ranker projects folder.
Platform Identifier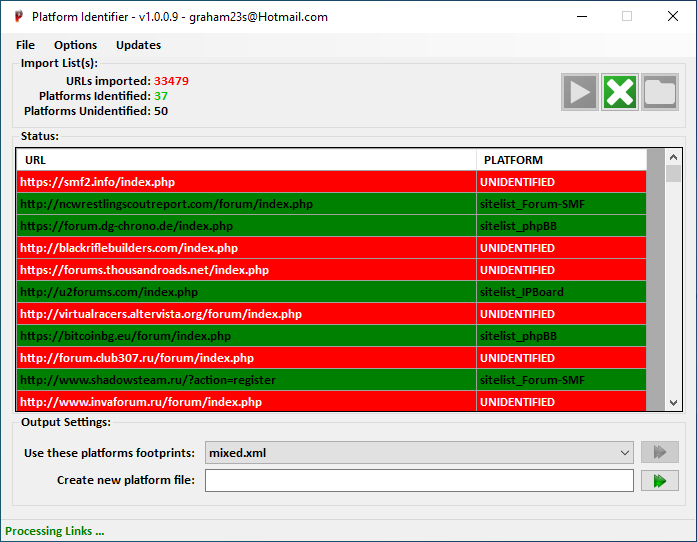 ---
The Platform Identifier is one of our most used tools, it sorts large lists of links in to their respective platforms using our unique inurl & inhtml identification methods.
URL Extractor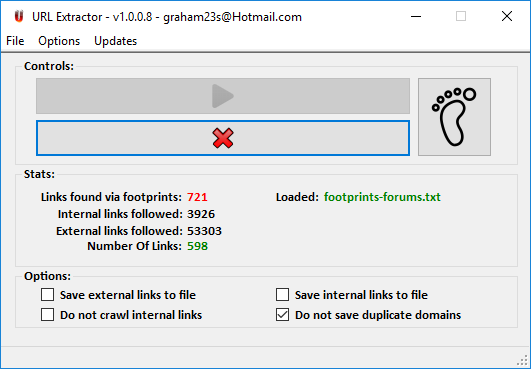 ---
The URL Extractor does just what it says on the tin, it will crawl and look for links on any input URL you set as the seed URL, if you load in forum or blog or even guestbook URLs, the software will get to work extracting links to use in the software GSA Search Engine Ranker.