Software
After many years of experience in SEO and marketing, we've gained valuable insights into what it takes to succeed in the world of digital marketing. We understand that automation is a key component of any successful SEO strategy, which is why we've decided to offer some of our in-house software for sale. Our software is the result of countless hours of development and refinement, and we're excited to share it with you at a fraction of the cost it took us to create it.
However, we want to be clear that automation alone isn't enough to guarantee success. It's important to use the right tools properly and to understand how to leverage them to get the best possible results. If you don't know how to use automation tools effectively, you could actually end up harming your SEO rankings. That's why we've made it a priority to not only create powerful software, but also to provide support and guidance to our customers. We want to ensure that you're using our tools in the best possible way to achieve your goals.
We're confident in the quality of our software and stand behind it with a 30-day money-back guarantee. We also offer free updates for life, so you can be sure that you're always using the most up-to-date and effective tools. Additionally, we're always open to feedback and suggestions for how we can improve our software. If you have any ideas or requests, please don't hesitate to reach out to us. We're committed to providing the best possible service and support to our customers.
Introducing CISS Crawler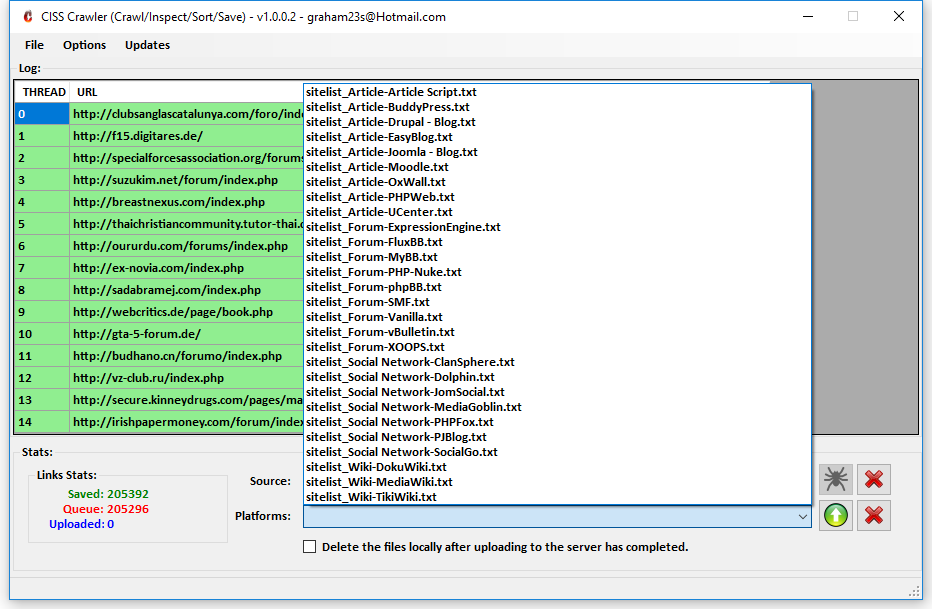 ---
Supercharge your SEO strategy with CISS Crawler, the powerful 4-in-1 tool for crawling, inspecting, sorting, and saving links. Designed for seamless integration with GSA Search Engine Ranker, CISS Crawler will boost your link-building efforts like never before.
But CISS Crawler is more than just a link crawler. It sorts and saves links by platform, giving you the option to upload them directly to a MySQL database. With GSA Search Engine Ranker connected, your link building becomes a continuous, automated loop, saving you time and maximizing results.
Plus, we've got you covered with our included .php and .sql files for hassle-free URL uploads to your database. And to sweeten the deal, we'll even install them for you, absolutely free.
---
Get started for a
$57
one-time fee!
---
---
Introducing GM Project Creator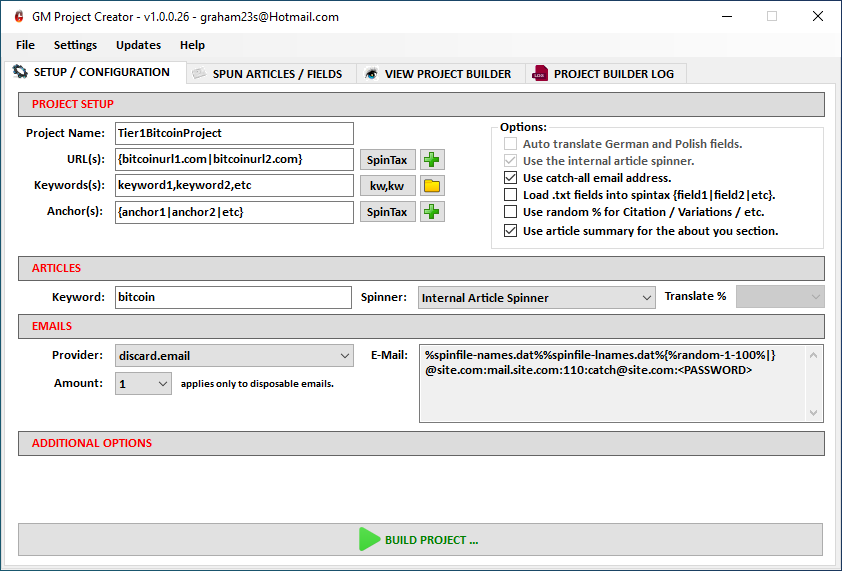 ---
Take your GSA Search Engine Ranker projects to the next level with GM Project Creator - the ultimate tool for effortless project creation. Generate high-quality, spun content with just a few clicks, then easily export it directly to your GSA Ranker project folder. Streamline your SEO workflow and get ahead of the competition!
---
Unlock the power of our GM Project Creator for a
$47
one-time fee.
---
---
Unleash the Power of our Platform Identifier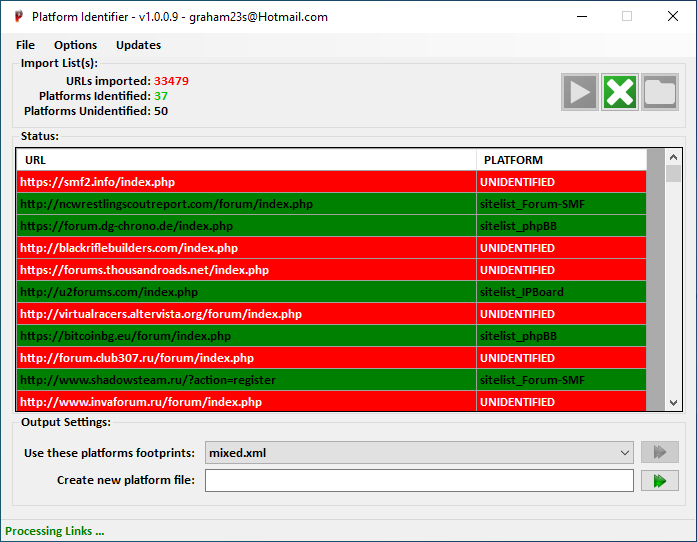 ---
Effortlessly sort and manage massive lists of links with our game-changing Platform Identifier. Utilizing our innovative inurl and inhtml identification methods, the Platform Identifier quickly and accurately categorizes links by platform, helping you streamline your SEO process and stay ahead of the curve.
---
Experience the efficiency of our Platform Identifier for a
$47
one-time fee.
---
---
Discover the Power of our URL Extractor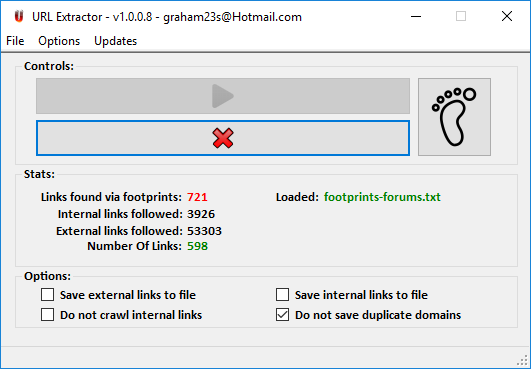 ---
Maximize your link-building potential with URL Extractor. This powerful tool seamlessly crawls and extracts valuable links from any seed URL you provide. Whether it's a forum, blog, or guestbook, URL Extractor quickly identifies and compiles links to use with GSA Search Engine Ranker, boosting your SEO efforts with ease.
---
Supercharge your link-building for a
$37
one-time fee.
---
---